Chambers of Commerce are unique organizations. Look around our state, and you will be hard-pressed to find two chambers of commerce that are exactly alike. At the same time, we all have much in common. 
The trainings will be conducted virtually via Zoom.  We have two dates and times to choose from.
Regional Board of Directors Orientation Trainings
Tuesday, January 12, 2021
11:00 am – 1:00 pm
 and
Thursday, January 14, 2021
3:00 pm – 5:00 pm
______________________
CCEKS Member Rate = $ no cost / per chamber
Non-Member Rate = $40 / per chamber
These trainings are intended to convey to the leaders of your Chamber what is expected of them, what can be expected of a chamber organization, and to give them some background information about chambers, their historical function, and best practices. Nearly every individual performs better and is more comfortable if he or she has a clear understanding of what is expected, and that is exactly what we will provide.
Linda Leeper, former President & CEO of the Shawnee, KS Chamber of Commerce and 17-year chamber veteran, will be the trainer.
Please join us with you and your volunteer leadership. 
Take advantage of this invaluable chamber training offered to you by the Chamber of Commerce Executives of Kansas (CCEKS).
For more information contact Ruth Littlefield at [email protected] or 918-630-6049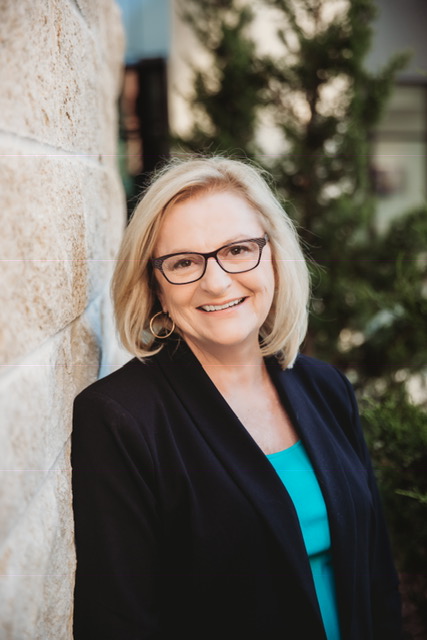 Linda Leeper
Linda Leeper served as President | CEO of the Shawnee Chamber of Commerce, a position she held for 17 years retiring in late 2017.  The Chamber's leadership supported over 1400 individual business representatives in the community. She was responsible for the strategic direction and leadership of the Chamber and the two operating divisions, Economic Development and the Visitors Bureau.
Leeper's broad and varied experience began as a fashion specialty store buyer.  Leeper has experience in store management; buying and inventory control and a jean designer and marketer for Lee Apparel.  Prior to joining the Chamber, she owned a gourmet specialty store for seven years and during that time served on the Chamber Board of Directors and was the 1999 Chairman. Leeper led the Chamber's efforts to obtain Accreditation from the U.S. Chamber of Commerce. In 2008 their first Four-Star was received and followed in March 2014 achieving the highest level, Five-Star Accredited. This placed the Chamber in the top 1% of over 6,000 chambers of commerce in the U.S.
She is actively involved in the Rotary Club of Shawnee, serving on the Board and Chairing their annual Taste of Shawnee event.  In 2018, the event raised over $90,000 for Polio Plus and area nonprofit charities.  Leeper currently serves as President of the Rotary Club of Shawnee Foundation. At the Rotary District 5710 level she is serving a term on the District Nominating Committee. Leeper volunteers and supports the Johnson County Christmas Bureau.
Pervious organizational involvement includes serving on the board of the United Way of Johnson County, board treasurer for Friends of the Johnson County Museum, on the board and serving as President of Friends of Shawnee Town, board member and Vice President of the four-state chamber organization MAKO, Johnson County Chambers President Council, Johnson County Public Policy Council. She was a member of the All-American City team, Branding Team for Shawnee, Downtown Partnership Committee and Downtown Redevelopment Study.
Leeper received her B.S. degree from Kansas State University, Manhattan, Kansas. She is a graduate with an IOM degree in Organizational Management from the U.S. Chamber. She is a graduate of the Shawnee Tomorrow Leadership and 2008 graduate of the FBI Citizens Academy.
She has the honor of being a K-State Alumni Fellow of the College of Human Ecology for recognition of a successful career and outstanding leadership. Leeper was named the 2008 Citizen of the Year by the Knights of Columbus.
She and her husband Robert have lived in Lenexa for over 40 years.  They have one son Chris and his wife Kimberly and two granddaughters.