2022
CCEKS FALL
CONFERENCE
November 2-4, 2022
Great Bend Events Center
3111 10th Street | Great Bend, KS 67530
(620) 792-2750
CONFERENCE INFORMATION
Early Bird – CCEKS Members = $175 ($225 after October 16th)
Non-Members = $275
Registration Closes Friday, October 14th (extended)
 100% refund until October 15th | No refund after October 16th
HOTEL ACCOMMODATIONS
Best Western Angus Inn 
2920 10th Street | Great Bend, KS 67530
$81.95/nightly (plus tax)
 (Specify room type – King or Double Queen; handicap accessible) 
*******
Must call the hotel direct and ask for CCEKS at booking
620-792-3541 
Group room block ends Tuesday, October 18th 
Schedule At a Glance (tentative)
WEDNESDAY, NOVEMBER 2ND
 3:00 p.m.                    CCEKS Board of Directors Meeting
4:00 – 6:00 p.m.        Registration
6:30 – 8:00 p.m.        Dinner at Dry Lake Brewing (Sponsored by Great Bend Chamber of Commerce) 
THURSDAY, NOVEMBER 3rd
7:30 a.m.                    Registration & Exhibitor Setup
7:45 a.m.                    Breakfast
8:30 a.m.                    Welcome
8:45-11:30 a.m.         General Session
10:15 a.m.                  Breakout Sessions
11:30 a.m.                  General Session – Dr. Chris Kuehl
12:30 p.m.                  Lunch 
1:00 p.m.                    General Session – Jackie Stiles
2:30 p.m.                    Breakout Sessions
5:00 p.m.                    Great Bend Brit Spaugh Zoo (wine tasting, animal feeding, dinner)
FRIDAY, NOVEMBER 4TH
8:00 a.m.                    Breakfast
9:00 a.m.                    Breakout Sessions
10:30 a.m.                  Breakout Sessions
11:30 a.m.                  Lunch
12:00 p.m.                  General Session
1:00 p.m.                    Conference Wrap-up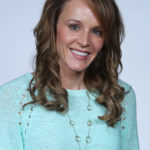 Jackie Stiles
Former WNBA player & Collegiate Women's Basketball Coach, Motivational Speaker
Jackie Stiles is one of the most renowned basketball players in the history of the women's game. From her roots in Claflin, Kansas, she led the country in scoring. Then to Southwest Missouri State University, she rewrote the NCAA women's basketball record books en route to leading the Lady Bears to the 2001 Final Four. Finally to a professional career in the WNBA, Jackie has inspired and impacted millions.
One of the most prolific scorers in collegiate history, Jackie held the NCAA career scoring record for 16 years while accumulating honors that include the prestigious Wade Trophy and the Honda Awards Player of the Year.  She was a three-time NCAA All American and the 4th pick in the WNBA draft in 2001 where she was named WNBA Rookie of the Year. She is a member of the Missouri State, Missouri Valley Conference, Springfield Area, Kansas and National High School Halls of Fame. In 2016 Stiles was inducted into the Women's Basketball Hall of Fame in Knoxville, Tennessee.
Following her prolific playing career, Stiles moved into the coaching profession with collegiate stints at Loyola Marymount, Missouri State and the University of Oklahoma, before moving into private business.
Jackie Stiles has long been an inspiration to little girls everywhere who have big dreams. From her legendary workout regimes to her enthusiastic approach to life, Jackie continues to impact people of all ages, in all walks of life.
Dr. Chris Kuehl
Analyst, Economist, & Thought-Leader
Chris Kuehl is pronounced Keel, like the bottom of a boat.
is a Managing Director of Armada Corporate Intelligence and one of the co-founders of the company in 1999. He has been Armada's economic analyst and has worked with a wide variety of private clients and professional associations in the last ten years. He is the Chief Economist for the National Association for Credit Management and is on the Board of Advisors for their global division – Finance, Credit and International Business. He prepares NACM's monthly Credit Managers Index. He is the Economic Analyst for the Fabricators and Manufacturers Association and writes their bi-weekly publication, Fabrinomics, which details the impact of economic trends on the manufacturer.
Chris is the chief editor for the Business Intelligence Briefs, distributed all over the world by business organizations and he is one of the primary writers (with Keith Prather) for the Executive Intelligence Briefs. He also makes close to a hundred presentations each year to business and industry associations in the US and overseas. He is on the Board of the Business Information Industry Association in Hong Kong and serves as a resource for the media and for many trade publications.
Chris has a doctorate in Political Economics and advanced degrees in Soviet Studies and Asian Studies and was a professor of international economics and finance for over 15 years prior to starting Armada.
THANK YOU TO OUR SPONSORS & EXHIBITORS
Advance Innovations, LLC
Child Care Aware of Kansas
Kansas Department of Commerce | Office of Registered Apprenticeship
Kansas Leadership Center
Move Your Mountain Coaching & Consulting